Section One
Halo 2 (2004- )
Home
Up
Exploration
Oddities
Articles
Halo (2002-2003)
Home
Strange, Odd, Weird
Articles
Exploration
Movies
Tricks
Seventh Column
Section Fo
FAQ
Links
Kitchen Sink

Ok, so if you shoot this covenant device with a ghost's plasma cannon, you get a bunch of little dots on the back wall. Useful? No. Strange glitch? Yes.
This is located in the second half of 'Metropolis' where you first encounter a wraith in the grassy area.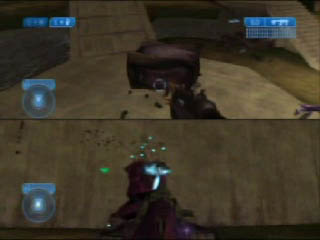 halo.bungie.org
"H.B.O. is my Anti-Drug™, what's yours?"



highimpacthalo.org
Explore, explode, excite!



bungie.net
The Tru7h. The Whole Tru7h. And Nothing but the Tru7h.