Utfoo
Sword Flying in Outskirts
with FrogBlast
min-i-mal-ism
n. Use of the fewest and barest essentials or elements, as in the arts, literature, or design.
Section One
Halo 2 (2004- )
Home
Up
Exploration
Oddities
Articles
Halo (2002-2003)
Home
Strange, Odd, Weird
Articles
Exploration
Movies
Tricks
Seventh Column
Section Fo
FAQ
Links
Kitchen Sink

This method was perfected and explained by Dark Helmet in a very nice video.
Since he did such a great job with the trick, I'm not going to beat it into the ground. Provided are the preparation steps and three videos that cover different results. Here are the steps:
1) To perform the trick, you need to get a plasma sword and a vehicle with a passenger seat.

2) Park the vehicle in a location where you can lock on to a flying enemy.

3) Get in the passenger seat with sword equipped.

4) Aim at the flying enemy and fire your sword (press fire, not melee) when the aimer turns red.

5) Now you should be charged up and ready to fly.
If too much time passes and the enemy leaves the map, you won't be able to fly anymore. Think of it like this: you are magically tied to the enemy who you are using to fly. His location and your location on the map have an effect on the duration of your flight. The direction of your flight is influenced by where you aim.
Check the exploration section for more ground covered using this trick.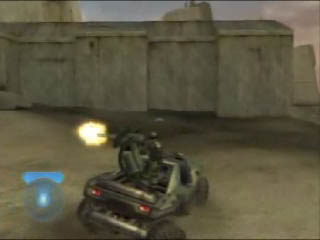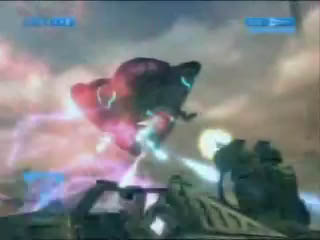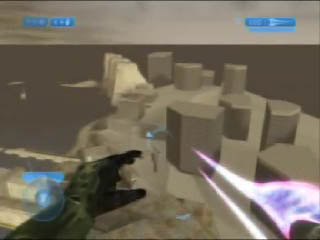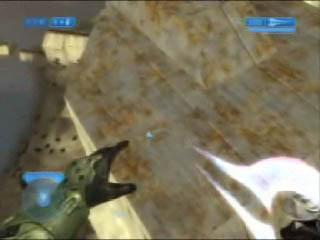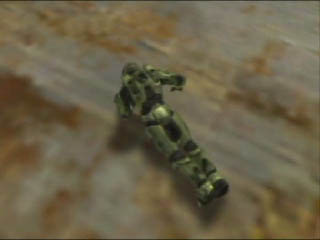 halo.bungie.org
"H.B.O. is my Anti-Drug™, what's yours?"



highimpacthalo.org
Explore, explode, excite!



bungie.net
The Tru7h. The Whole Tru7h. And Nothing but the Tru7h.